Buying Tolkien Books Online
There are literally thousands of booksellers selling millions of used and new Tolkien and Tolkien related books on the net right now.
AbeBooks.com has over 6,900 booksellers subscribed and over 50 million books listed. And that's just one site (although it is the largest and in my opinion the best to find scarce Tolkien books).
There is a treasure of out-of-print Tolkien books out there on the internet, but it can be very hard to wade through the net and actually find them.
If you need help finding a book, start with the
search tips
. It'll help you develop a search strategy, and lists many possible sources, including:
meta search tools
databases
auctions
mailing lists
newsgroups
wantlists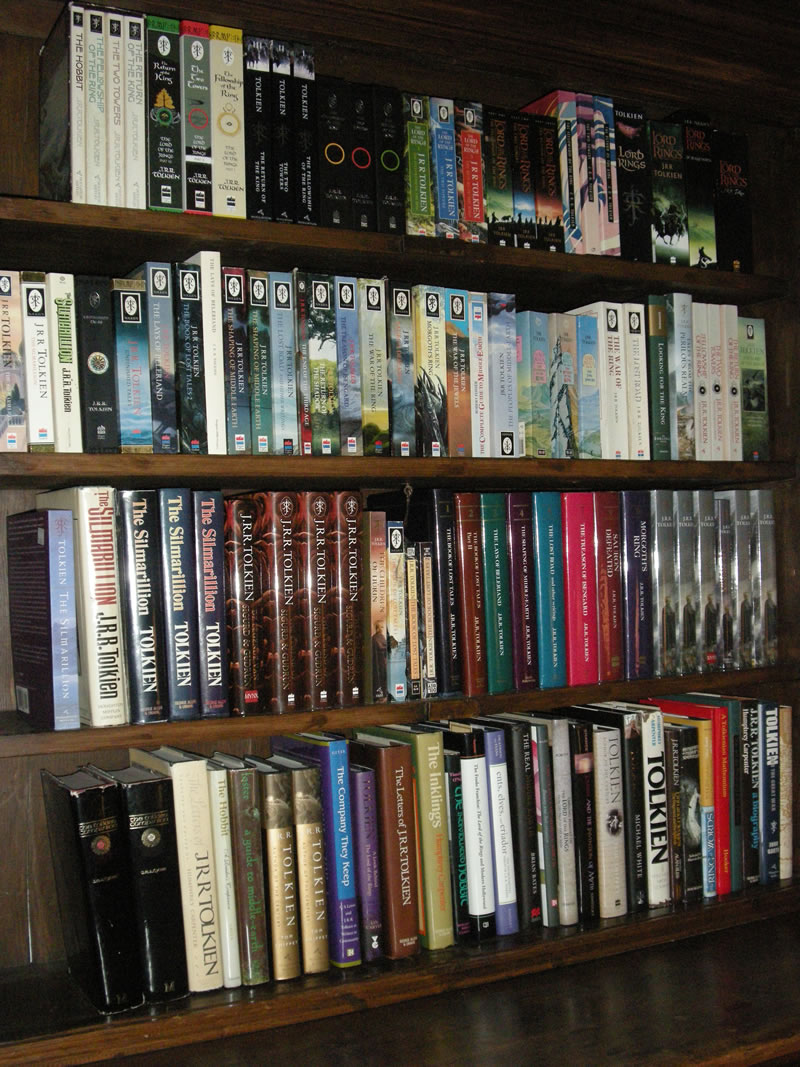 Once clicked, you will find the above menu with available ways of finding Tolkien books on line as seen at the left side.

For those of you who are concerned about the dangers of buying on the net, try the article on Buying Used Books on the Net . This will give you some tips on spotting trouble before it happens.
Shop at the Tolkien Library Rare Book Store
We have created the Shop at the Tolkien Library Rare Book Store as a way to show all rare Tolkien books together and as a source of income. The Shop basically offers the rarest books from different sellers and everytime you purchase an item in the shop we will earn a commission. This commission is not taken in any way from the price that you have to pay for the products and is an easy and fun way to enlarge your Tolkien collection while supporting our cause financially.
Visit the Tolkien Library Rare Book Store Now >>

Spread the news about this J.R.R. Tolkien article: