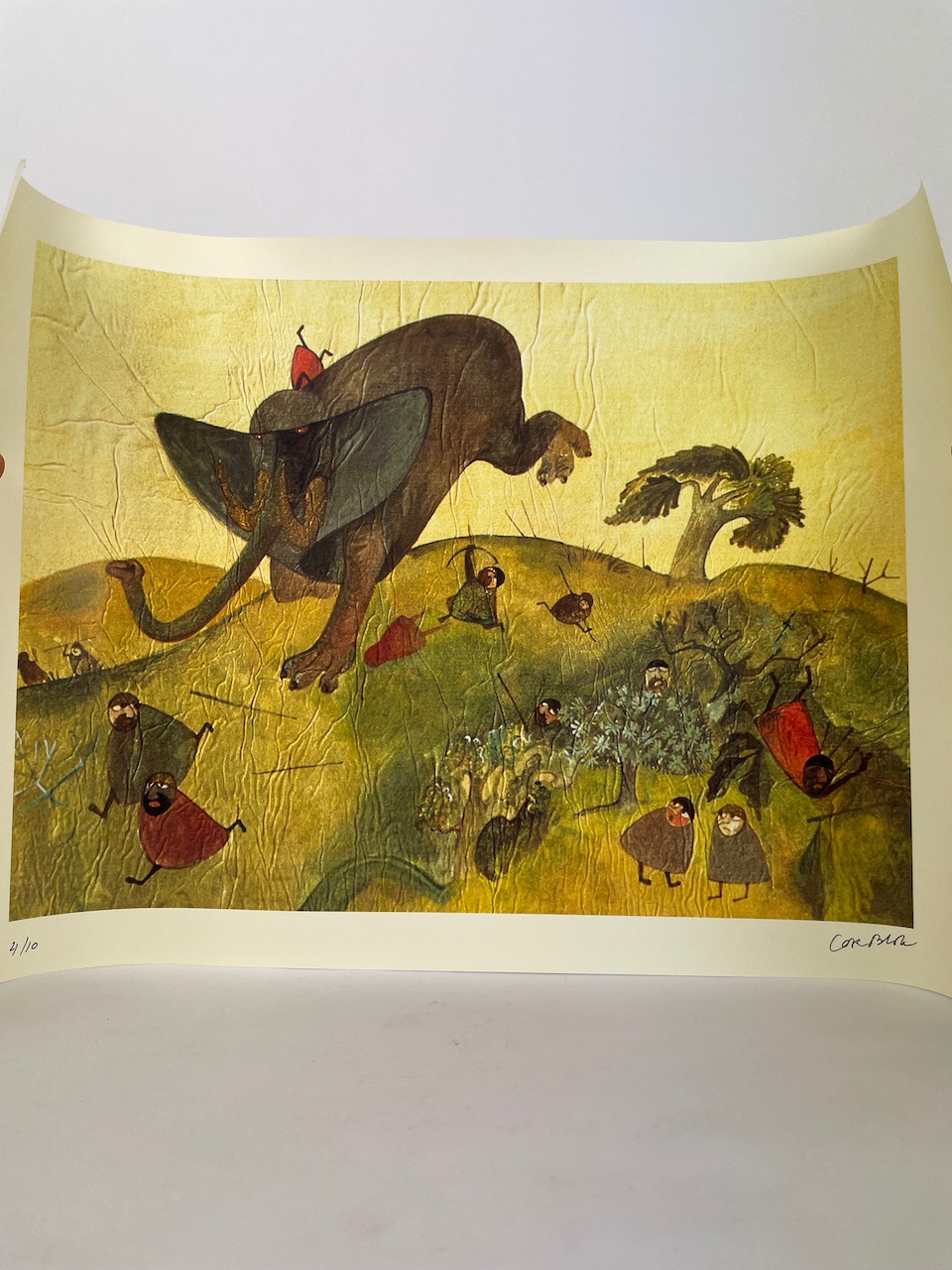 The Mumak of Harad, print - limited, numbered and signed by Cor Blok.
The Mumak of Harad, print - limited, numbered and signed by Cor Blok IV of X created for the Hobbit Village event in Barletta, Italy in September 2015
The Mumak of Harad by Cor Blok
Limited series print
Editions numbered IV of X
Signed by Cor Blok
Measures 30x42
On the occasion of the Hobbit Village event, held in the castle of Barletta on 5 and 6 September 2015, special prints were produced in numbered editions signed by Cor Blok. Truly unique pieces!
For the event two prints were produced: The Mumak of Harad, published on page 127 in The Tolkien Tapestry, and The Battle of Hornburg used for the cover of The Tolkien Tapestry and one of the works of art that was bought by Tolkien himself from Cor Blok in 1962.
The print is signed by the author.
For the occasion, two series were created for each illustration. The first series in Arabic numerals from 1 to 15, reserved for collectors who were able to reserve it for the Hobbit Village and the second in Roman numerals from I to X reserved for Italian and foreign scholars.
On the back of the prints a label has been affixed which certifies their authenticity, the author, the title and the increasing numbering.
Digital photo's available, inquire if interested.
Other Tolkien books available, include both the UK and US editions, original cloth bindings, custom fine bindings, and Signed/Numbered/Limited Editions.
Terms of sale:
Prices are only indications, always inquire if books are still available. We accept Money Orders, cash, or Credit Cards (paypal) for immediate shipping. Checks will delay shipment for 10 days for checks to clear. Please inquire for shipping quotes.
Interested:
Please send email to
info@tolkienlibrary.com
.