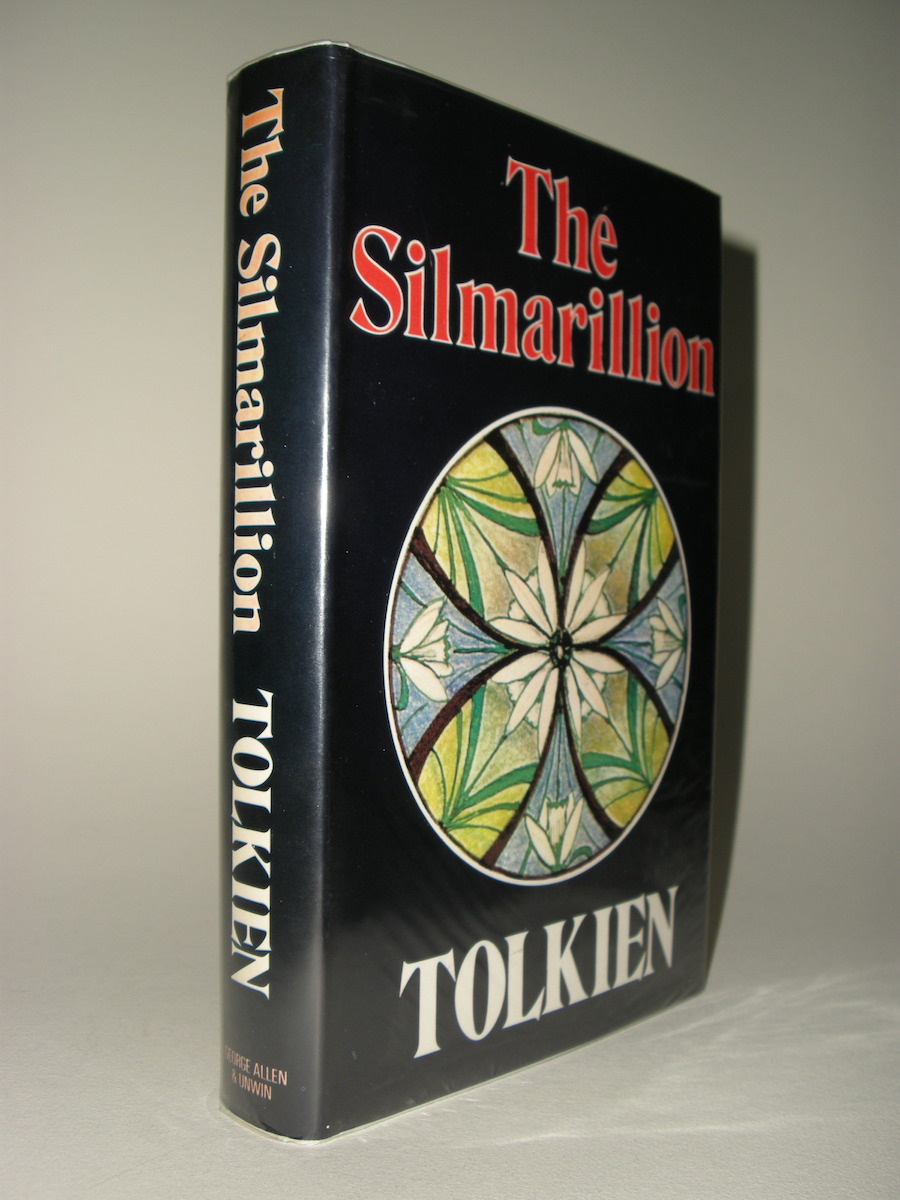 The Silmarillion signed by Christopher Tolkien on the front free endpaper.
The Silmarillion, by J.R.R. Tolkien. This copy is the 1st printing of the 1st UK Edition published in 1977 by Allen & Unwin.
This is the UK Edition, bound by William Clowes & Sons, Ltd, with the unpriced dustjacket, indicating it is the Export Edition, or true 1st.
This is verified by comparing the 1st points listed in Hammond and Anderson, which are too numerous to mention.
The book is in Near Fine condition, with no previous owners names, or other writing or marks, except from a pencil book dealer note.
A very clean and bright dustjacket, with no fading or tanning, except for the spine.
Only the most minor of rubbing, with no tears or loss. No fading or soiling, the dustjacket is also in Near Fine condition.
A wonderful copy of J.R.R. tolkien's lifetime work containing his account of the mythology of Middle-earth, edited by his son, Christopher Tolkien. The map of Beleriand and the Lands to the North appears as a fold-out map, and is printed in black and red, no tears or marks noted.
The dark blue topstain is slightly faded and is dusty.
An extremely collectable copy, export edition of The Silmarillion, 1st impression, signed by the editor Christopher Tolkien, son of J.R.R. Tolkien.
Digital photo's available, inquire if interested.
Other Tolkien books available, include both the UK and US editions, original cloth bindings, custom fine bindings, and Signed/Numbered/Limited Editions.

Pictures (click to enlarge):
Terms of sale:
Prices are only indications, always inquire if books are still available. We accept Money Orders, cash, or Credit Cards (paypal) for immediate shipping. Checks will delay shipment for 10 days for checks to clear. Please inquire for shipping quotes.
Interested:
Please send email to
info@tolkienlibrary.com
.